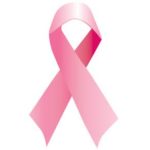 This time of year my inbox flooded with pinked out products to support Breast Cancer Awareness Month. I appreciate everyone's effort to support the cause, and I hope that every company remembers that long after October ends, breast cancer continues to impact 1 in 8 women. For anyone living with metastatic breast cancer, it's part of your life every day. It is important to be sensitive to this amidst the pink fanfare.
However, you don't need to buy products to support the cause. Many products only donate a small percentage to the designated charity while reaping a good amount of publicity for their brand. There is nothing wrong with combining philanthropy and public relations, but why not just donate directly to the charity?
There are dozens of worthy non-profits that support research, education and advocacy and niche groups.  If you choose to give, find one that resonates in your heart and support year-round support, whether it's research, education, advocacy or patient aid.
Here are some charities I support and recommend because they help the patients during their time of need:

The Pink Fund: Breast cancer survivor, Molly MacDonald, established The Pink Fund to provide 90-day non-medical cost-of-living expenses to breast cancer patients in active treatment for breast cancer so they can focus on healing, raising their families, and returning to the workplace. Why it matters: No one should experience the stress of worrying about finances while faced with life and death decisions about their health. In a September 2018 survey conducted by The Pink Fund in 2017, there is a 130% increase in financial difficulties  for patient in active treatment.  www.thepinkfund.org
Breast Treatment Task Force: The NYC-area grassroots nonprofit provides free breast education, screening, diagnostic follow-up and treatment to low income patients without access to health insurance, working with local hospitals and health centers. Multi-lingual services are offered. Why it matters: Because early detection and treatment are important. No one feel the need to delay or forgo diagnostic tests because she cannot afford them. www.the-bttf.org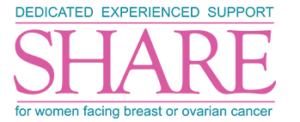 SHARE: Hearing the words "You have breast cancer" is frightening; one sentence changes your life. SHARE provides a caring community for women affected by breast or ovarian cancer. This includes peer support, education and workshops and a national hotline 1-844-ASK SHARE. Multi-lingual services are offered. Why it matters: Knowing where to turn for help at a time when you feel at your most vulnerable is important. SHARE offers the comfort of speaking with survivors who've walked the path before you to help alleviate fear and confusion. www.sharecancersupport.org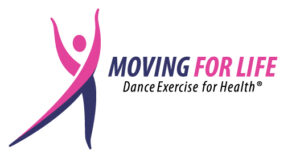 Moving for Life Dance Exercise for Health®: Founded by Dr. Martha Eddy, an exercise physiologist and Registered Somatic Movement Therapist (RSMT), Moving for Life provides free or low-cost dance exercise classes for people challenged by cancer led by professionally trained and certified movement instructors. Why it matters:  Dance movement is an empowering way to help women recover and regain mobility issues and strength as well as achieve overall physical and emotional well-being.  (It helped me!)  www.movingforlife.org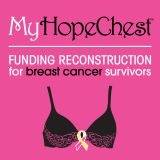 My Hope Chest: Created by breast cancer survivor, Alisa Savoretti, My Hope Chest helps facilitate and fund breast reconstruction surgery for women who do not have the adequate financial means or insurance. Why it matters: Breast reconstruction is an important part of the healing process, both physically and emotionally. By enabling those who desire reconstruction to have it, My Hope Chest works to help all survivors return to a "new" normal with feelings of hope, self-worth and completeness. www.myhopechest.org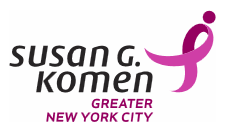 Susan G Komen NYC: This New York arm of the national organization provides grants to help fund programs that provide patient navigation/case management for screening and treatment, and crucial support services including transportation, financial assistance, meals for patients and their families, legal assistance and programs that eliminate barriers to clinical trials. Twenty percent of Komen Greater NYC's programs fund education and outreach programs that directly link women to screening. Why it matters: Because all women with breast cancer should have equal access to care regardless of age, ethnicity or financial constraint. www.komennyc.org