When it comes to what's happening between the sheets, most of us are not getting enough….sleep.
According to a 2015 report by the National Sleep Foundation who issues an annual Sleep Health Index™….."45 percent of Americans say that poor or insufficient sleep affected their daily activities at least once in the past seven days."
Furthermore, the National Sleep Foundation says:
  "[a]n estimated 18 million Americans have sleep apnea, a sleep-related breathing disorder that leads individuals to repeatedly stop breathing during sleep. Not only does sleep apnea seriously affect one's quality of sleep, but it can also lead to health risks such as stroke, heart attack, congestive heart failure and excessive daytime sleepiness."  
We all know the many benefits of getting a good night's sleep, but for some it's still hard to get enough quality sleep, ideally eight hours a night.  Weight loss expert, Liz Josefsberg, author of "Target 100," says to aim for 100 minutes of quality sleep every week. More sleep sounds great to me! It's a free beauty treatment!
Here are some ABCs to getting more ZZZs:
Avoid heavy meals and too much alcohol at night. My rule of thumb is: Dine before 9 and no wine after 9 (pm).
Bring down the thermostat and blast in some fresh air. We all sleep better when the air is fresh and temperatures are slightly cooler.
Create calming nighttime rituals to relax you. Stretch for 15 minutes before going to bed. Take a warm shower or bath. Meditate. Read a chapter or two of a good book.
Dab some essential oils on your forehead and pulse points to relax you. Lavender, orange blossom and rose oil are my personal favorites, but you may also want to try some others. Puritan's Pride is one of many companies that sell a range of essential oils that is reasonably priced.
Eliminate noisy distractions like your partner's snoring by purchasing ear plugs.
Fit your bed with the best-quality sheets you can afford. This is about more than thread count; you need to consider the type of cotton you prefer and if you want single-ply versus double-ply. I found this article from Southern Living Magazine helpful in my own quest for better sheets (link)
78% of Americans say they are more excited to go to bed if their sheets have a fresh scent. www.sleepfoundation.org
Give your technology a rest.  Who needs beeps, blips and artificial lights on the bedroom all night?  Avoid watching the news on television late at night. It's usually too unsettling!
Heat up a mug of milk or chamomile tea to sip before bed. Milk has a small amount of tryptophan, an amino acid that produces serotonin, melatonin, and kynurenine, all which aid in reducing  depression, anxiety, and insomnia. Other foods that contain tryptophan include turkey, chicken, beef, pork, eggs, and bananas.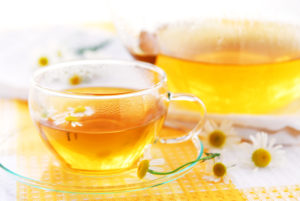 Chamomile tea has numerous health benefits besides its calming touch; however, it can interact with some drugs and cause allergic reactions in some individuals. For a list of health benefits and risks click here.
Ingest magnesium. According to Joy Stephenson-Laws, founder of health information hub, PhLabs, and author of "Minerals: The Forgotten Nutrient: Your Secret Weapon for Getting and Staying Healthy," magnesium has a calming effect.  Joy says  foods containing magnesium include spinach, pumpkin seeds, yogurt, kefir, almonds, black beans, avocado, figs, dark chocolate and bananas.
Just in case you need some sleep aids consider:
Taking melatonin, a hormone produced naturally in the body that aids sleep. I take one melatonin pill each night. You can purchase melatonin at most health food and drug stores. Or here. You can also ingest small amounts of melatonin through foods, including: bananas, tart cherries, rice, sweet corn, barley, tomatoes, ginger and oatmeal. Learn more here.
Try a sleep machine. According to the Sleep Foundation. 5% of Americans report using a sound conditioner in their bedrooms. While I do not personally use a sleep machine (I just use ear plugs purchased from my local drug store), here is a review by Apartment Therapy on sleep machines (Feb 15, 2018). Link. 
Tuck yourself in with The BedJet.  This Bluetooth App enables you to control the temperature between the sheets. It's great for toastier toes and cooling down night sweats, and it fits under or next to your bed and works on any size existing bed or mattress.  I used this machine all winter to warm my cold feet  Learn more and purchase at my special affiliate link.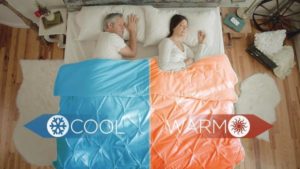 Here's my show with Joy-Stephenson-Laws on diet and sleep:
My show with Liz Josefsberg, Author of "Target 100," who recommends getting 100 minutes of sleep each week:
Purchase Puritan's Pride Products and take advantage of special discounts here (affiliate):
Receive a $10 credit in cart when you spend $65 or more on Puritan's Pride Brand Items + Free Shipping on orders over $49. CODE: 10CRED8 Valid 3/23-3/29
Learn more about sleep here