Troy Ball is a self-described "Vandy Girl." (a Vanderbilt University alumna with a certain style for those of you who wonder).  She wears pressed jeans and pearls and has impeccable southern manners.  She has grit, grace and gumption (my three favorite qualities besides fearless and fabulous). Troy is also the mom of three adult sons, two with special needs.  At one point she decided to uproot her family to Asheville, NC, where the climate was better for her sons. There, she started her life over after running successful businesses in Texas. At 50 and faced with the reality she needed to find a new way to support her family, Troy decided to learn to make moonshine (aka white whiskey), apprenticing with local male moonshiners. She became one of the first licensed women distillers and created Troy & Sons. The road was not easy; she almost lost everything. But she remained fearless and  never gave up.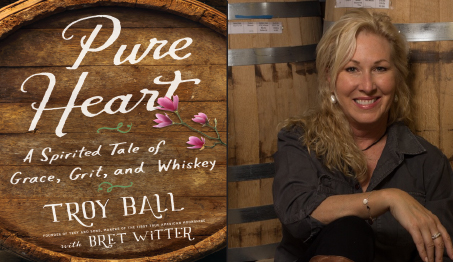 Troy shares her inspirational story in her new memoir, "Pure Heart." It is a terrific read, and many chapters resonated with me on a very personal level. I've had the pleasure of visiting Troy and her husband, Charlie, in Asheville, and I have bottles of her whiskey in our cabinet. I am a fan of the "Blonde whiskey" with a mug of warm almond milk! Check out both the book and her whiskey at Asheville Distilling Company, and tune in Feb 20th.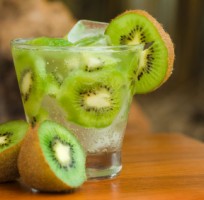 Troy & Sons Platinum Kiwi-Lemon Fizz
Kiwis are amazingly good for you! Try them this way in a light cocktail.
Ingredients:
1.5 oz Troy & Sons Platinum
1 oz Triple Sec
2 oz Lemon Wedges
1 Kiwi
Club Soda
Instructions:
Muddle kiwi in a shaker
Add Troy & Sons Platinum, Triple Sec, Squeeze Lemons & Drop into Shaker. Pour mixture into a rocks glass. Garnish with a wheel of kiwi.