Did you know cervical cancer can be prevented? The human papillomavirus (HPV) is the cause of 99% of all cases. HPV is transmitted through sexual relations. Both women and men can contract HPV and surprisingly nearly 80% have the virus. Most may be unaware that they do.
Cervical cancer is usually asymptomatic, or symptoms may be mistaken for another medical condition. Like most cancers, early detection is important for effective treatment.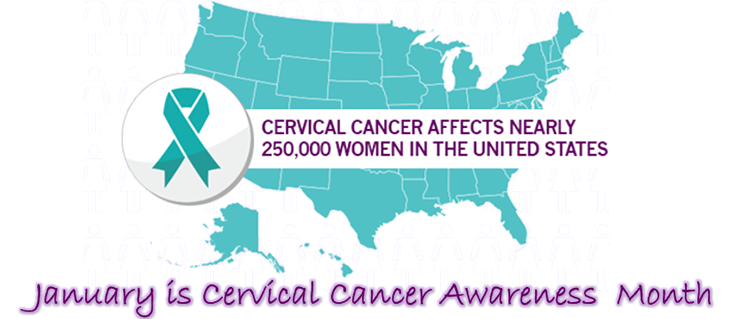 January is Cervical Cancer Awareness Month.  Dr. Ana Tergas cares for women with all gynecological cancers at Columbia University Medical Center, She discusses cervical cancer risk reduction with me January 16 on Fearless Fabulous You!
Here are five things you can do to reduce your risk:
Get regular Pap tests starting at age 21.Pap tests (aka Pap smears) screen for abnormalities such as pre-cancers. You should continue having Pap tests even if you are not sexually active, are in a committed relationship, are pregnant or postmenopausal under the direction of your OB/GYN.
Have an HPV test which screens for the virus. Discuss with your OB/GYN how often this test should be administered. HPV may go away over time but not always.
 Practice safe sex if you are sexually active. Use protection.
If you have a regular sexual partner and plan to have unprotected sex, make sure he/she is tested for HPV.
Stop smoking. Yes, another reason not to start and to stop!
The HPV vaccine is advisable for young girls and can be administered starting at age 9. While many parents have expressed concerns about vaccinating their young daughters, especially when they are most likely playing with dolls and not thinking about dating and sex, I am an advocate.  With HPV being so common, why not take advantage of a smart way to significantly reduce your risk? Consider it an investment in their health.
Tweet this: Three ways to protect yourself against #cervicalcancer: early detection, safe sex protection, HPV injection #FearlessFabulousYou