Pride has been a word on everyone's lips this week and for several reasons. In a landmark decision the U.S. Supreme Court ruled that the Constitution guarantees a national right to same-sex marriage. The rainbow colors of pride, equality and acceptance have flooded Facebook and national monuments. The flag has been waved proudly in marches throughout the country on Gay Pride Day.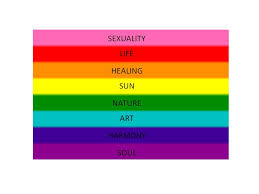 I'm happy for my friends whose lives are positively impacted. I am also respectful of those whose personal or religious beliefs cannot accept it. We live in a nation of freedom of speech and – more now than ever- freedom of choice.
This same week a symbol of southern pride, the Confederate flag, has unfurled a flurry of reactions following the tragic shootings at a prayer meeting at Emanuel African Methodist Episcopal Church in Charleston, SC. A photograph of the murderer holding a Confederate flag was widely circulated.
Growing up in the South I understood the Confederate flag to be an historical symbol of the War Between the States. But I also grew used to seeing the Confederate flag on merchandise in souvenir gift shops, as well as shelves stocked with Mammy dolls and images of little black boys sucking on slices of watermelon. They all became pieces of southern kitsch and not much more. "Dixie" is still a beloved anthem in the south and it always will be.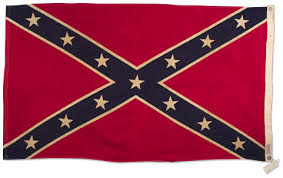 But this week made me more sensitive to what the sight of a raised Confederate flag and related imagery could mean to someone of African American descent.  As someone with Jewish heritage I'd be uneasy seeing a flag bearing a swastika, which sadly still happens. I'm growing more uneasy each time I see ISIS militants waving their flag because I fear where it can lead.
Flags can be strong symbols of peace and pride, power or hate, independence or dominance. What I've learned from this week is the importance of pride and respect for peoples' beliefs, whether you agree or not. I've also learned freedom of speech and the right to choice do not mean unleashing a torrent of disparaging comments, supporting bigotry or choosing to act unlawfully to harm another person.
This July 4th the American will be waved at events around the nation, and we remember what our Founding Fathers fought for: independence to become our own sovereign nation with inalienable rights. I share this sentence from the Declaration of Independence to drive home the principles for which so many people still continue to fight for today:
We hold these truths to be self-evident, that all men are created equal, that they are endowed by their Creator with certain unalienable Rights, that among these are Life, Liberty and the Pursuit of Happiness.
Hopefully the lessons learned will be that history bears respecting but not necessarily repeating.  Symbols and stories of the past are foundations that help shape and build our present and future. Times change and we have to adjust to keep up. Life, liberty and especially the pursuit of happiness mean many things to different people, but we all want the right to choose and define our terms of happiness . Flags are easier to pack up and switch out, but closed minds are sometimes harder to open.
Do you feel images of the Confederacy flag images should be removed from shelves and displays? Please share your thoughts at my  page,  facebook.com/fearlessfabulousmelanie,  or in the comments section of this blog.
If you like this post please share it with friends.
Have a Happy and Safe Fourth of July!