Thank you for visiting my website! My mission is to help inspire you to live life on your terms at any age with grace, grit and a sense of humor. First step: Make your Self-Health a Priority. This is something I learned the hard way. Now I want to share my lessons with you. Please sign up for my fabulous tips and insights. I'd love to hear from you and work with you.
 Ditch "Diet." Instead, "Edit"
Yes! Eat healthy without sacrificing pleasure. Yes, you can!  Instead of focusing on "dieting" and taking away foods, try "editing" and adjusting how you eat and not just what you eat. I believe you can eat, drink and stay healthy. Here are five tips. I call it simple M.A.T.H. Here you go:
Moderate your portions. Try eating off smaller plates and bowls and stick to one serving versus second helpings.
Add in more healthy foods like fresh vegetables, fruits, whole grains, healthy fats and lean protein.
Take away or trim unhealthy foods from your diet such as processed food, added sugars and salt.
Hydrate: Drink plenty of water, herbal teas and unsalted broths throughout the day. For every glass of wine you consume, drink one glass of water.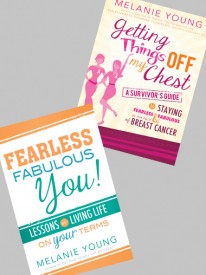 A Fabulous Bundle of Joy: Purchase my two books- personalized just for you- for just $24 plus tax and $6 shipping. That's $5 off the list price. To order click here.

Read My Blog
Listen to me on the Radio
Read My Books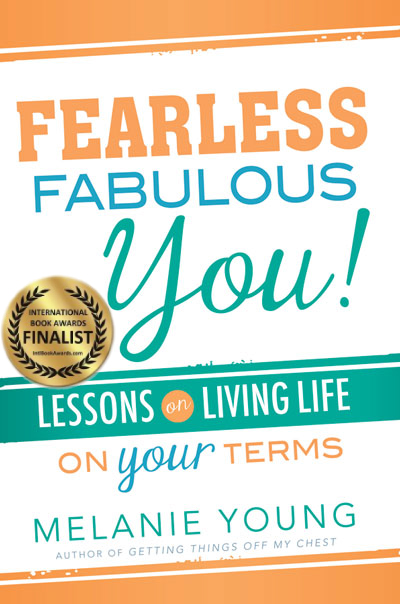 Fearless Fabulous You!
Stay fearless and fabulous at every age and stage or your life with inspirational insights to face challenges with grace and make the changes in life that are right for you. This book will teach you Melanie's  five steps to transform your thinking and embrace your destiny.
Read More
Buy Now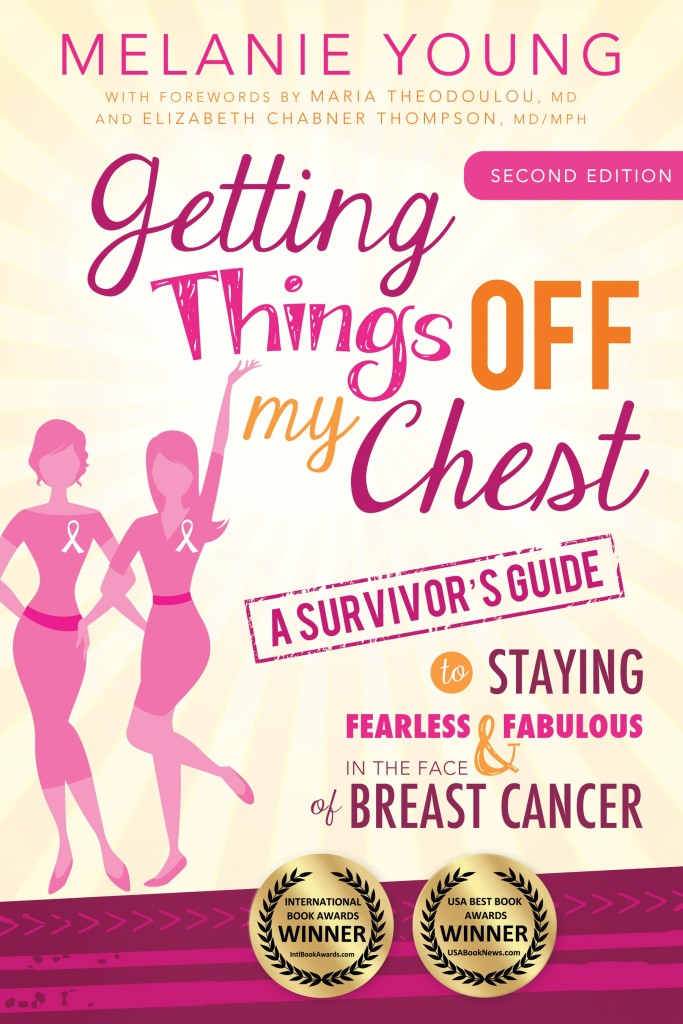 Getting Things Off my Chest
Melanie helps you navigate your breast cancer journey with this all-inclusive guide filled with helpful survivor's tips and expert advice. Complete with checklists, this book helps you ask the right questions, make informed decisions, eliminate stress and boost your spirits.
Read More
Buy Now
What is a health coach? A Health Coach is a wellness authority and supportive mentor who motivates individuals to cultivate positive health choices through lifestyle and behavior changes.  I was inspired to enroll in Institute for Integrative Nutrition to train as a coach and learn more than 100 dietary theories. Learn more by clicking here and mention my name for special savings. Once you enroll I will offer you one free 50 minute class with expert PR tips to promote your business.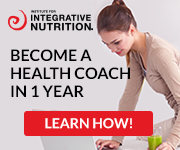 The Connected Table provides marketing and event expertise and coaching to people and business in food, wine, hospitality and wellness. The Connected Table LIVE on iHeart Radio profiles dynamic people working front and center and behind the scenes in food, wine, spirits and hospitality.